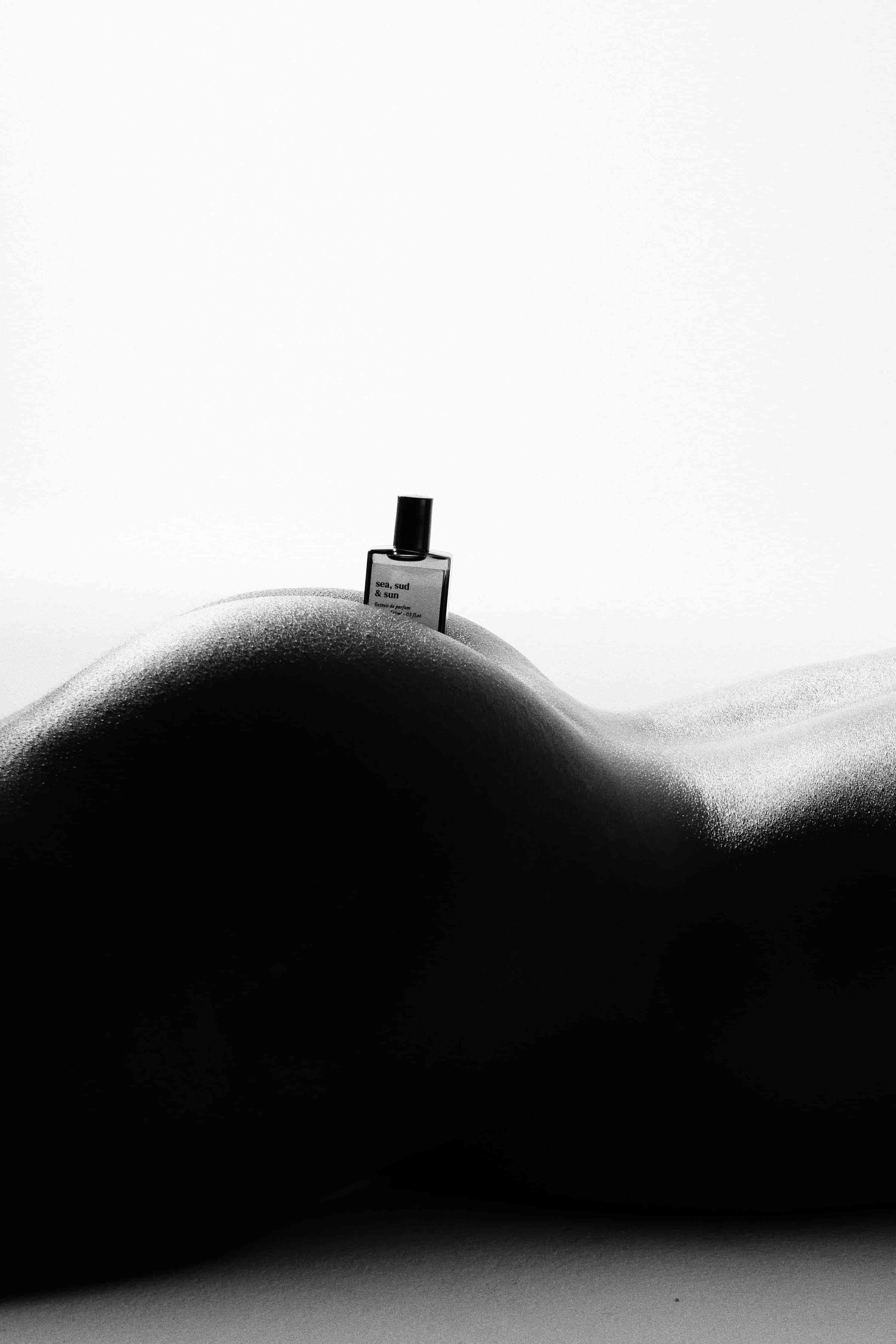 AUDACIOUS
What do we mean by making the institutional bold ?
Institutional : something coded, standardised, established
For years, we've been witnessing a boom in new fragrances (+1 500/year).
The result ? Ever more expensive prices, less varied advertising and standardised smells.
Some codes of perfumery and luxury:
"If it's expensive, it's quality"

"Flowers are for women"

"The heavier the cap, the more luxurious it is"

"100% natural = 100% eco-responsible"

"Transparency is not luxury. Luxury is the dream"
In short, we'd had enough of these clichés and of feeling like everyone else, and so VERSATILE was born.
OUR STORY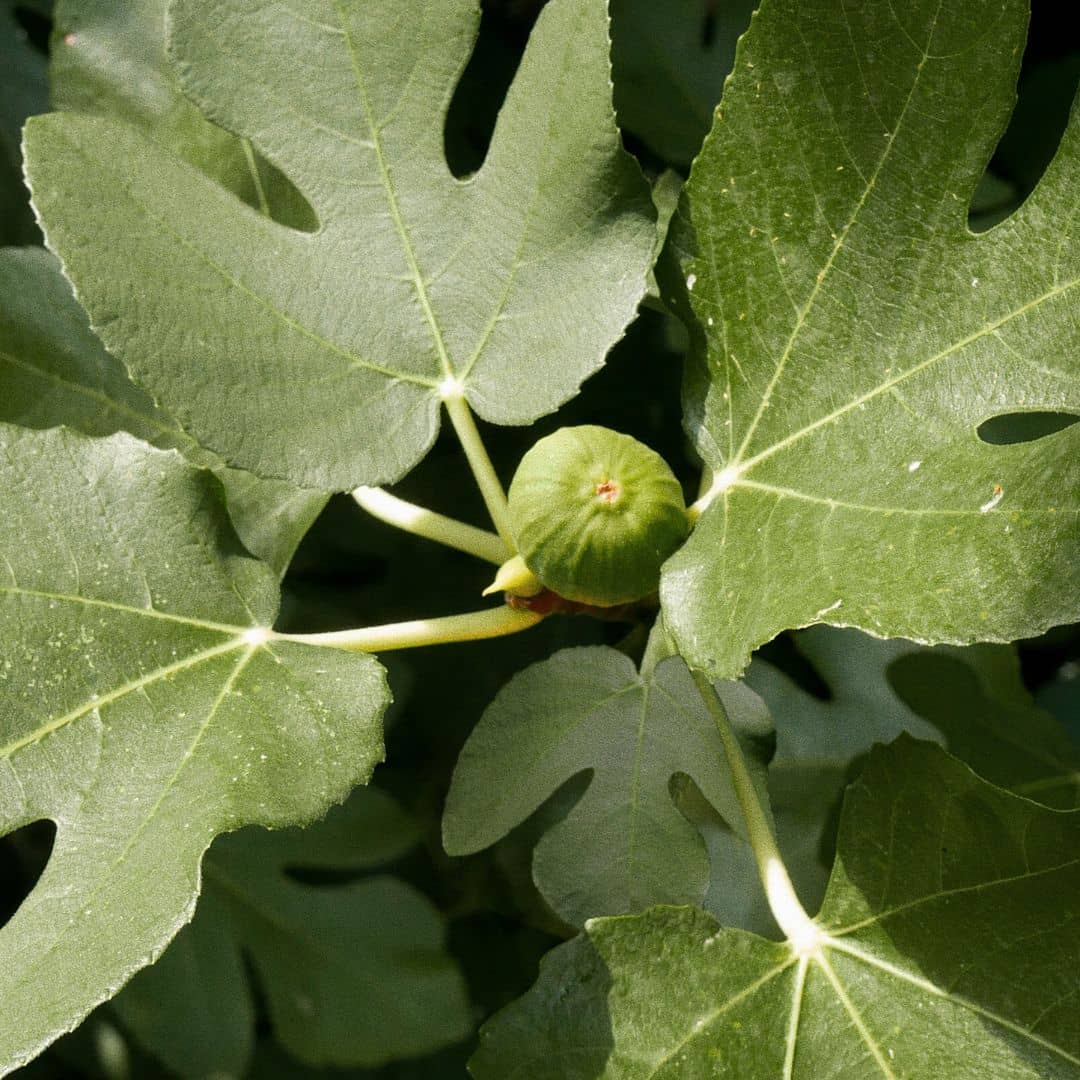 TRANSPARENT
Because understanding a cosmetic label has never been fun, our compositions are simple:

- Short perfume formulas (max. 47 ingredients)

- Total transparency of formulas and ingredients

- Alcohol-free, only a 100% natural and vegetable oil base: Almond + Wheat

- Vegan, cruelty free

* Without BHT / BHA, dyes, UV filters, additives, CMR (Carcinogenic Mutagenic Reprotoxic) *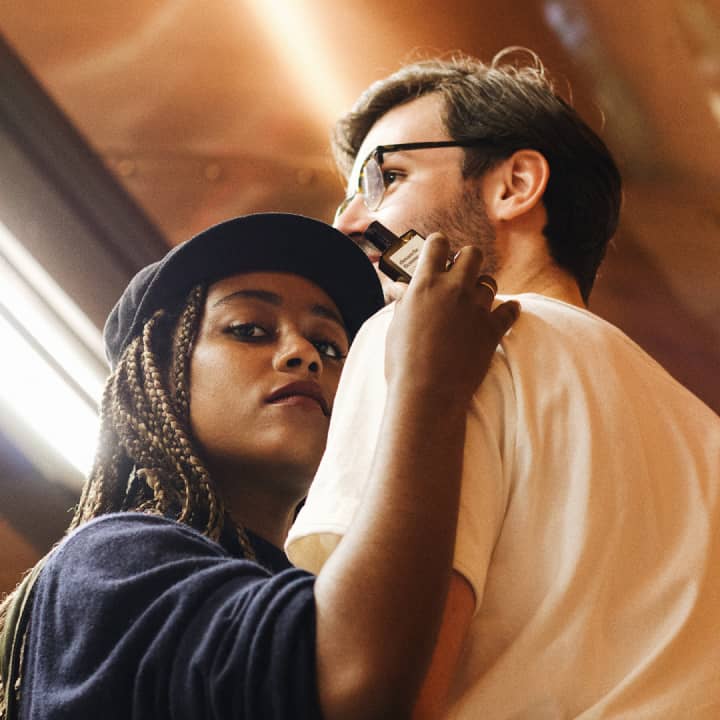 (REAL) PEOPLE
Neither top models or showbiz stars.

Advertising campaigns have long favored a formatted physical: light skin, slim silhouette and for men, extra square jaw and V-shaped torso.

Now, that one-sided beauty is out.

We prefer normal people. Our versatile muses.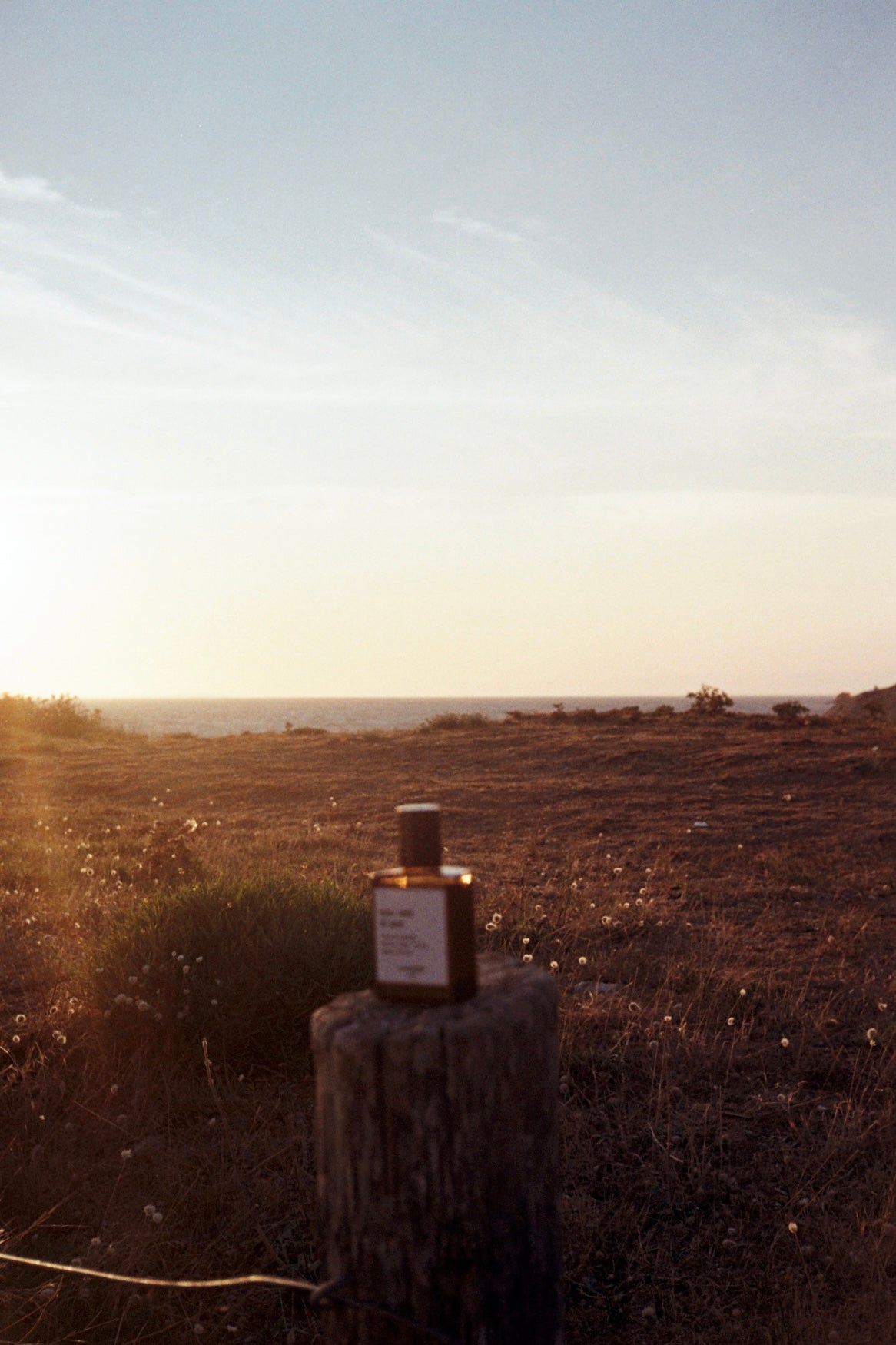 REASONABLE
We are AGAINST 100% natural !

It's an opportunistic concept that preys on consumers' fears and lack of information.

Synthetic cliché : too chemical, harmful, polluting, cheap

Natural cliché : super eco-friendly, good for the body and the planet, very high quality.

Spoiler alert : natural is not necessarily eco-responsible or better for you.
The truth? It's right here
We make the conscious and sensible choice not to choose exclusively between natural or synthetic.
By combining the two, our fragrances last longer on the skin and protect our eco-systems from excesses.
A little bonus : we reveal all our formulas as well as the information you need to decipher and understand your product.
Fragrances that smell good, doesn't that make sense ?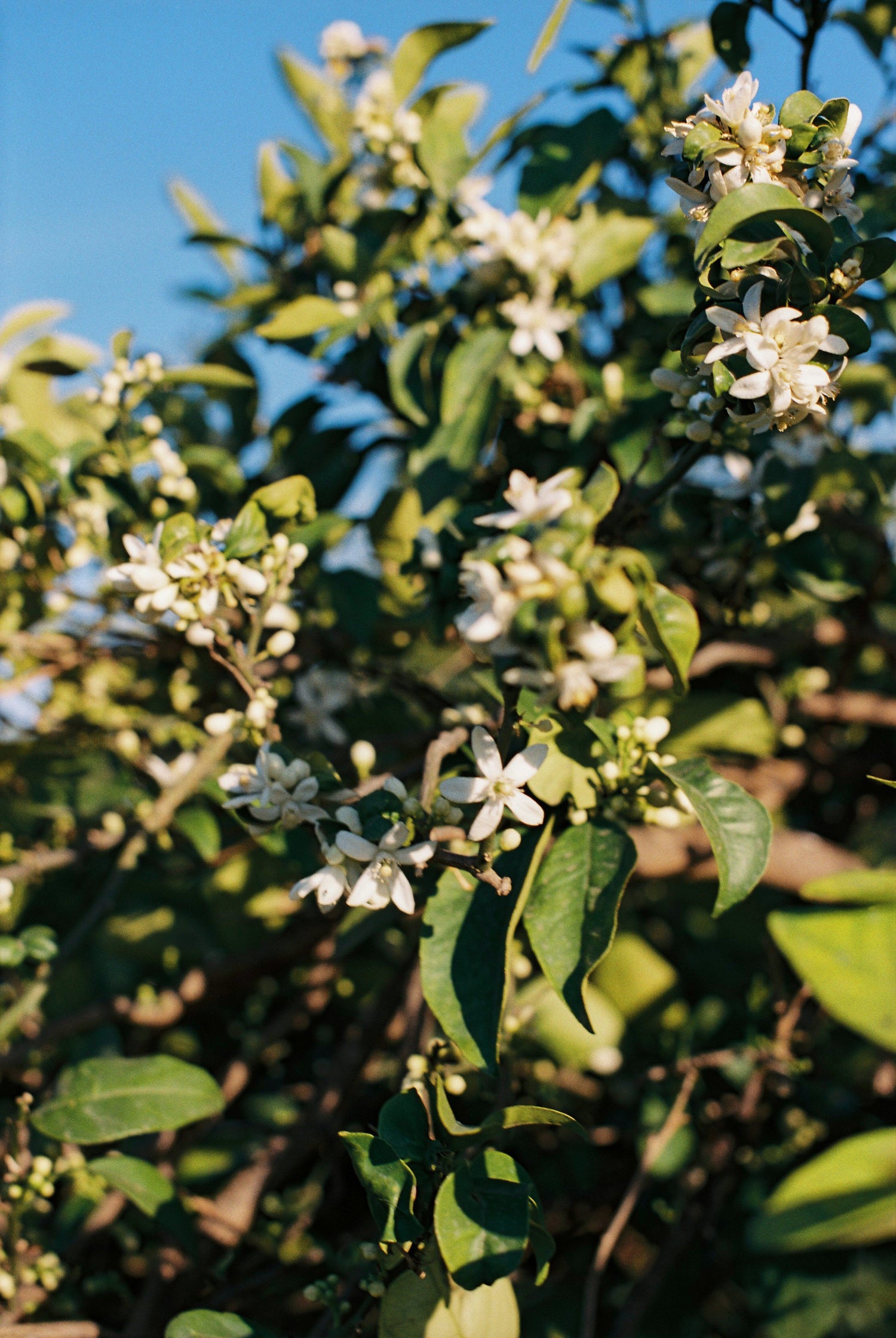 SUSTAINABLE
We're not perfect, but our product is optimised to minimise our impact on the environment.

No production at the other side of the world !
Our partners are French and European (except for our samples).
Minimalist, optimised packaging : content > container
- Materials : recycled (labels, shipping packaging), upcycled (cases, fragrance cards) and recyclable (bottles, shipping packaging).
- We have avoided plastic as much as possible : 100% recycled and recyclable protective paper (Ø bubble wrap), no cellophane. The only plastic is our cap + the roll-on holder (less than 3g).
- French manufacturing : perfumes created in Paris, manufactured in Grasse.

- Small series : we (re)produce according to demand.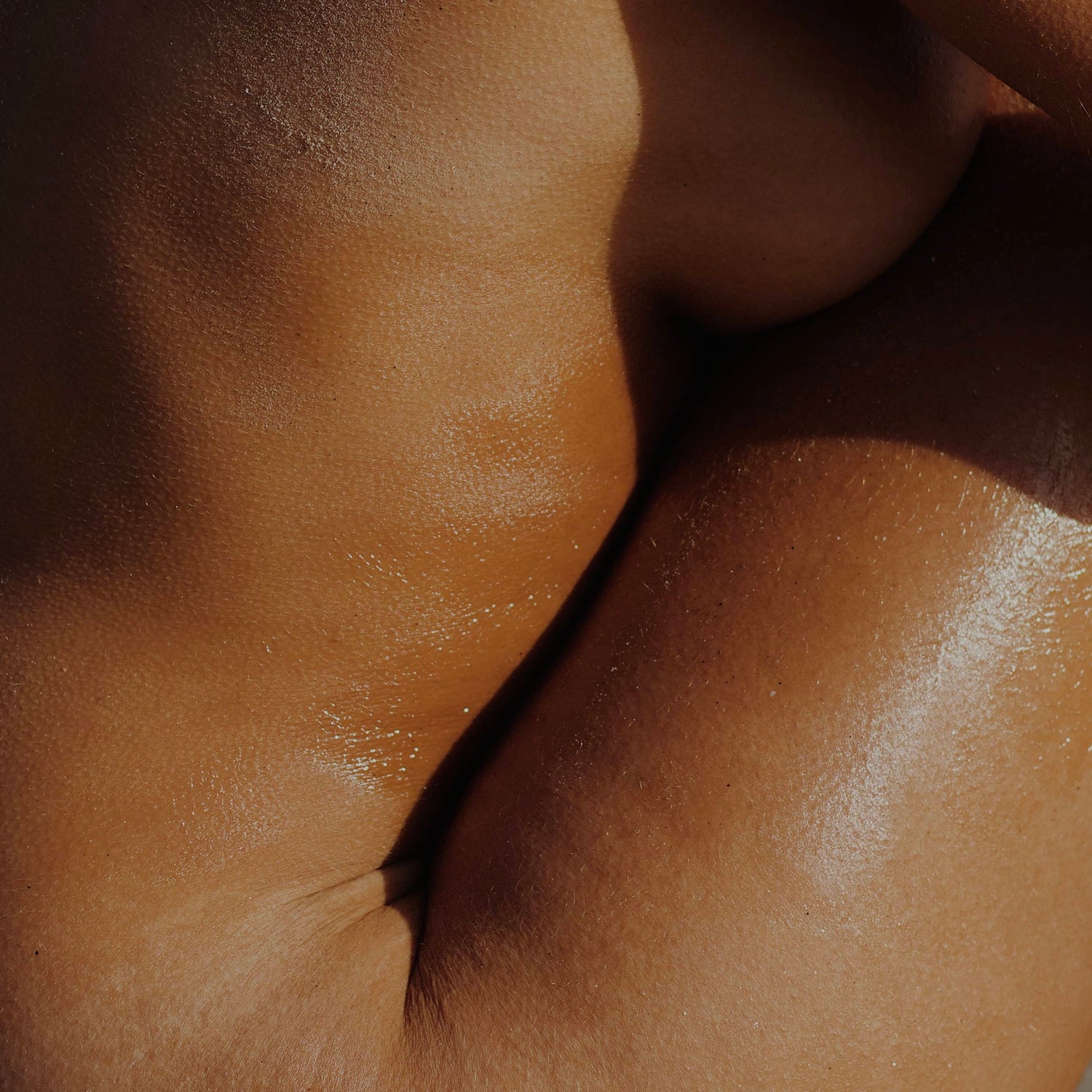 COMMITTED
We're committed to donating 3% of our sales to the RUBAN ROSE association, for research against breast cancer.

Why this association? We all have a woman in our life. Breast cancer is one of the most common for women.

On a personal note, it's in the name and memory of my father, Professor Thierry Frébourg , who died in March 2021, who dedicated his life to Genetics, rare diseases, cancers and who was involved for more than 15 years in breast cancer research.

My father believed in prevention rather than cure.

His cause became mine.