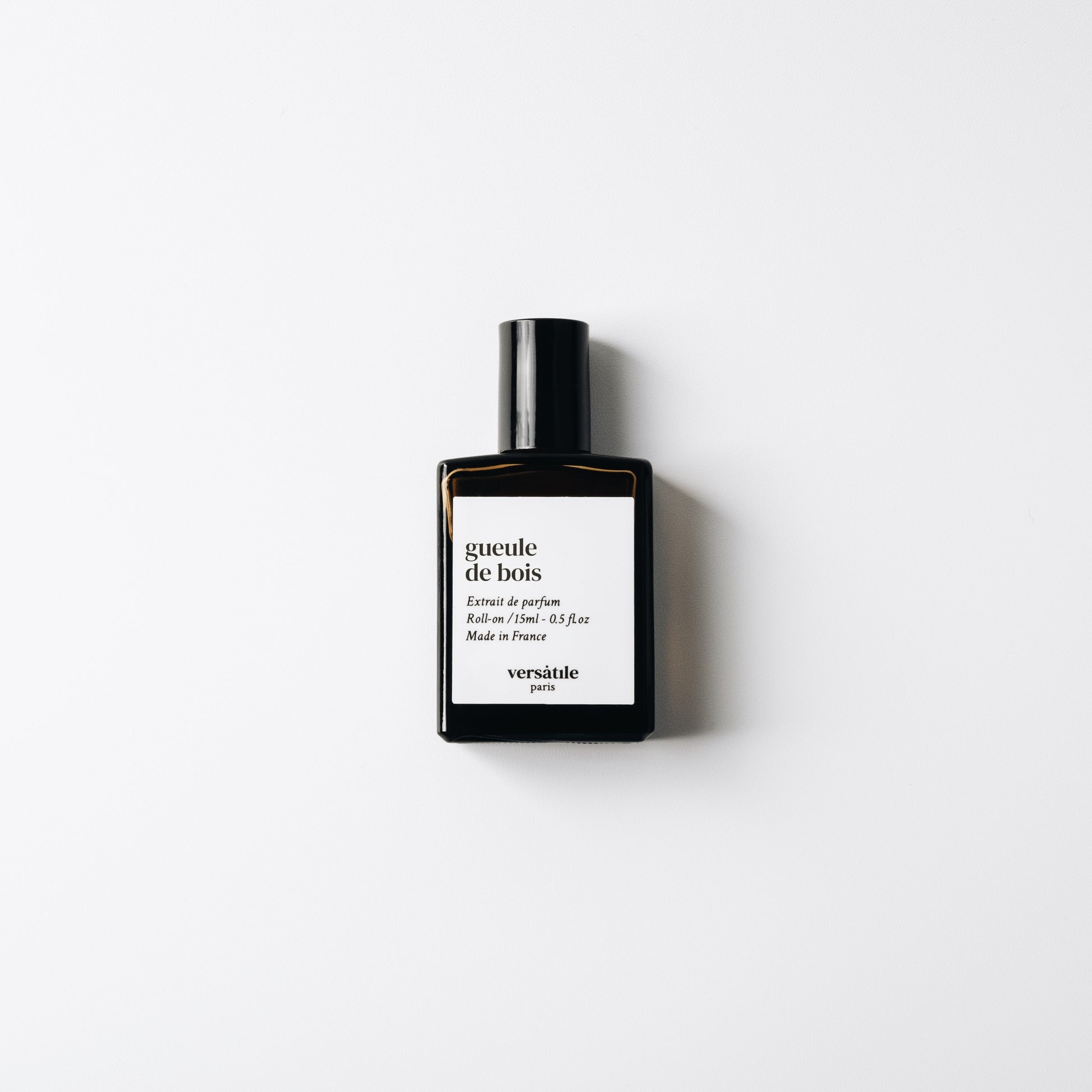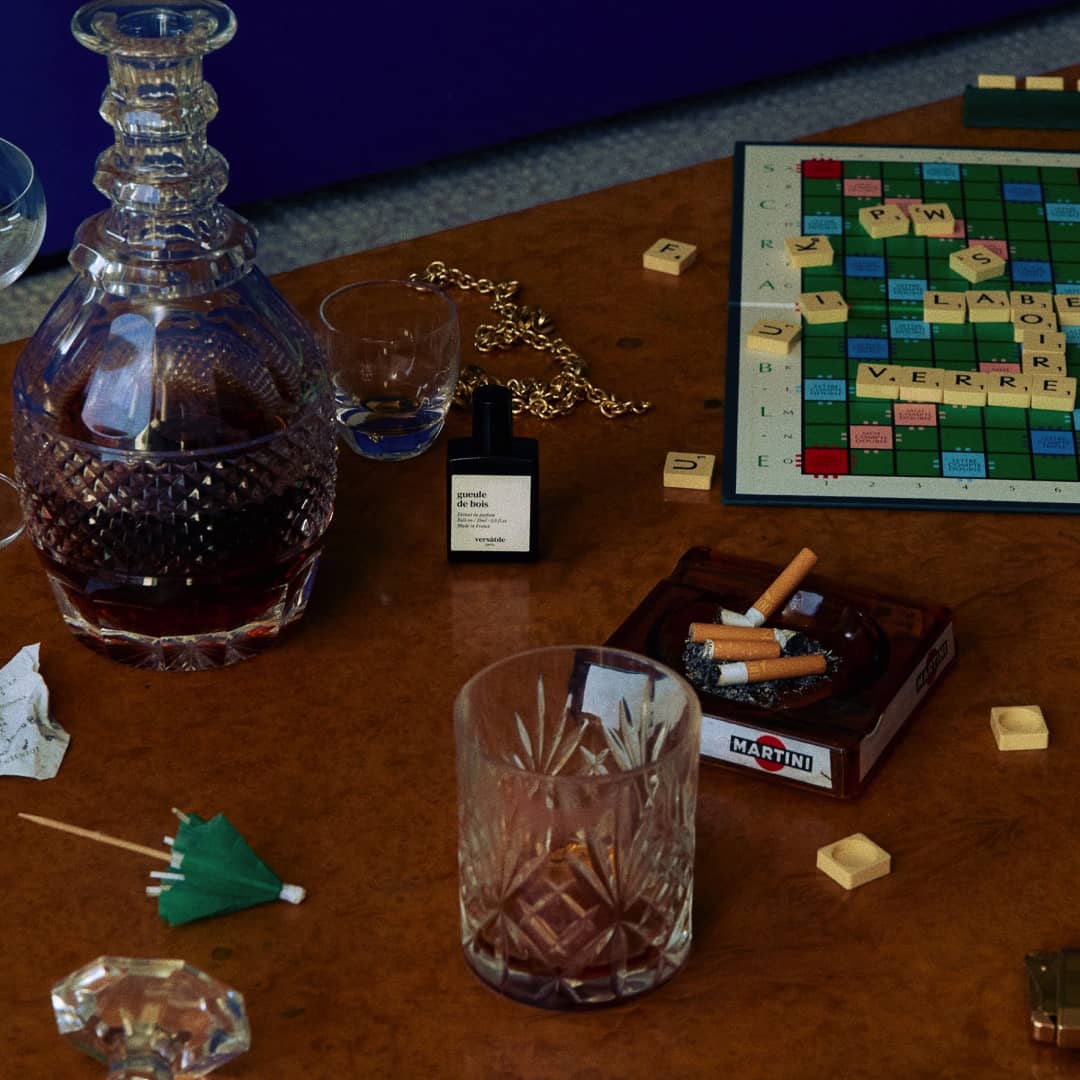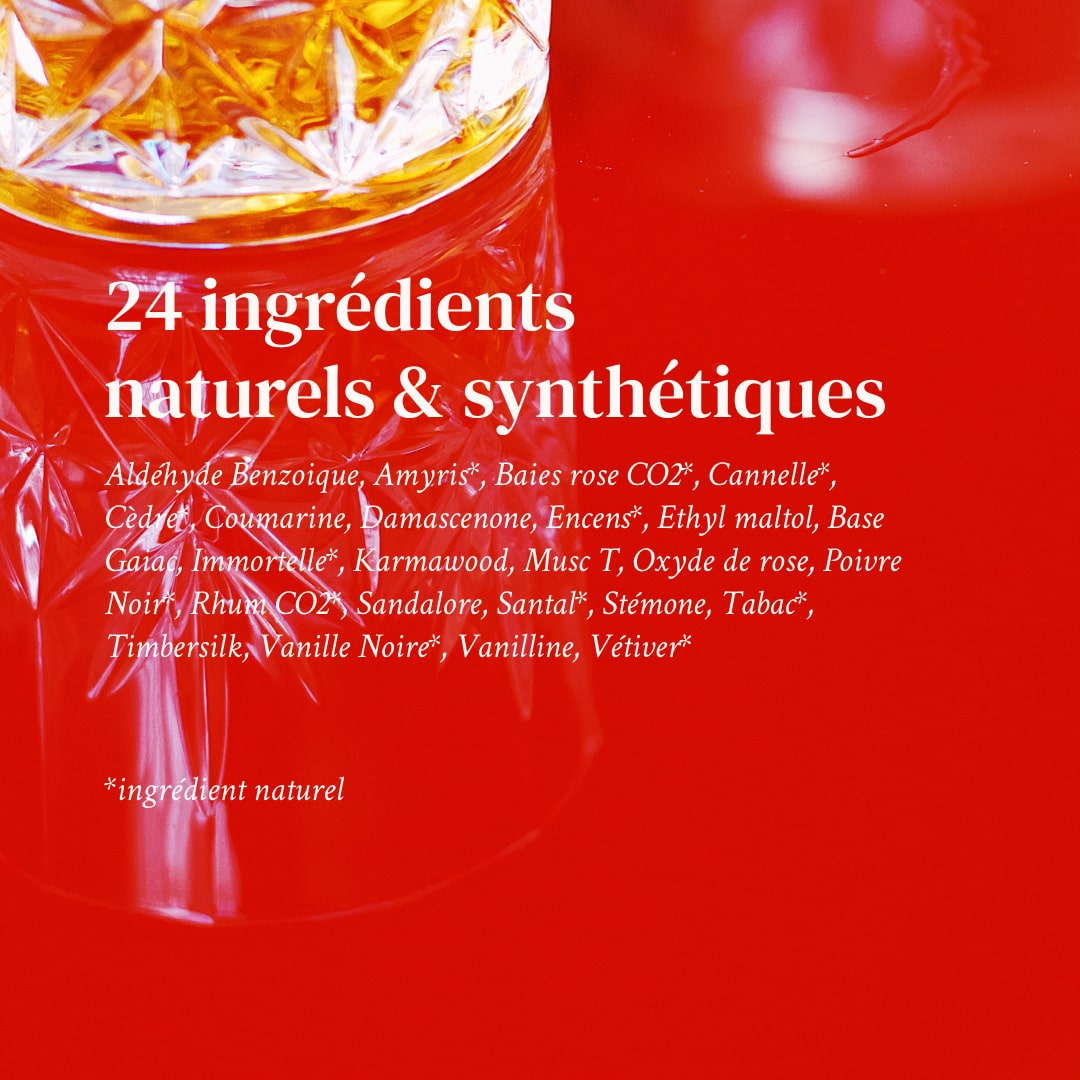 Regular price
€0,00 EUR
Sale price
€45,83 EUR
Unit price
per
Sale
Sold out
Perfume extract 15ml, concentrated at 30%
Spicy. Peppery. Incense. Rum.
Ambery. Suave. Sandalwood. Warm. Woody.
This perfume smells good, it's original, alcohol-free, genderless & vegan.
Each perfume is delivered with its sample

View full details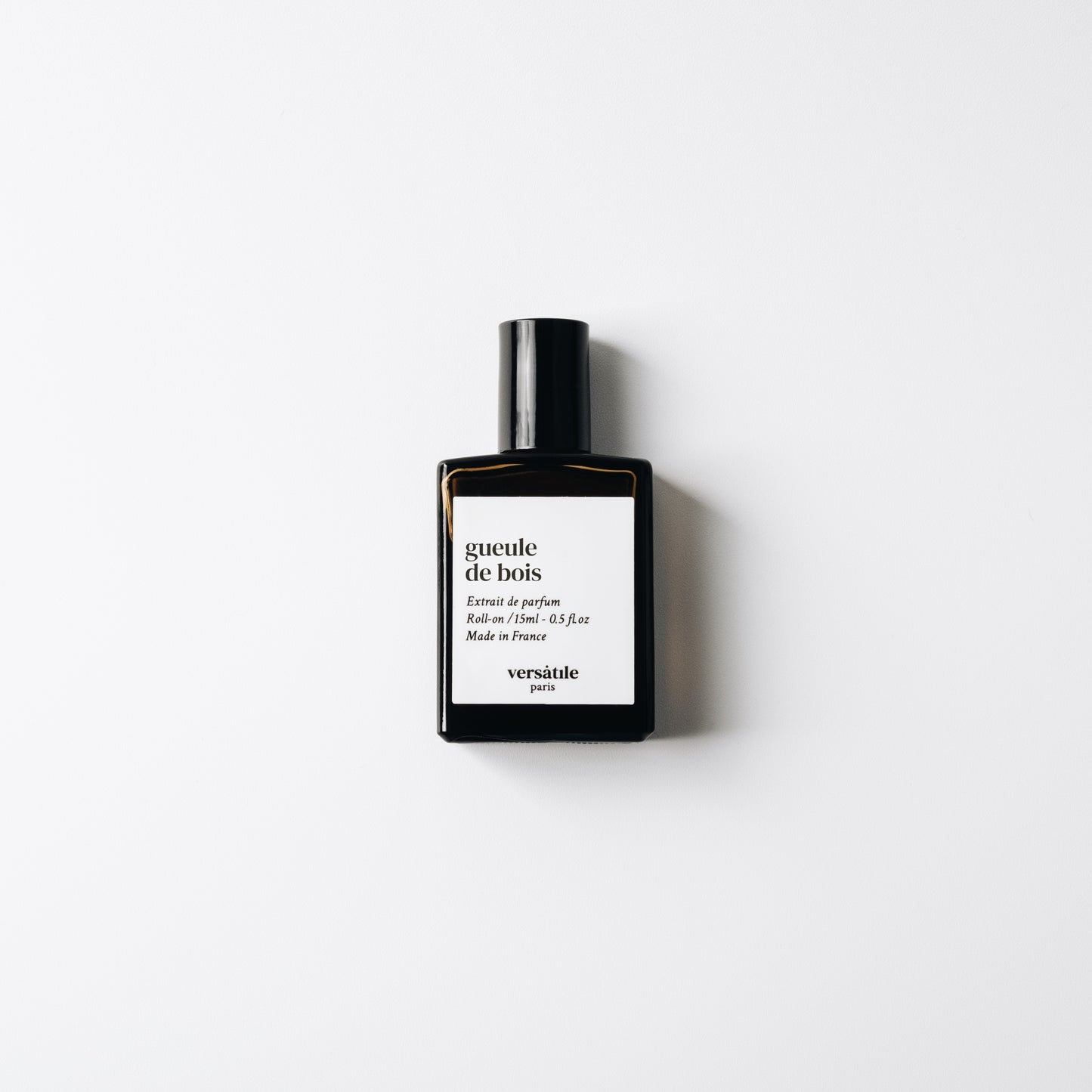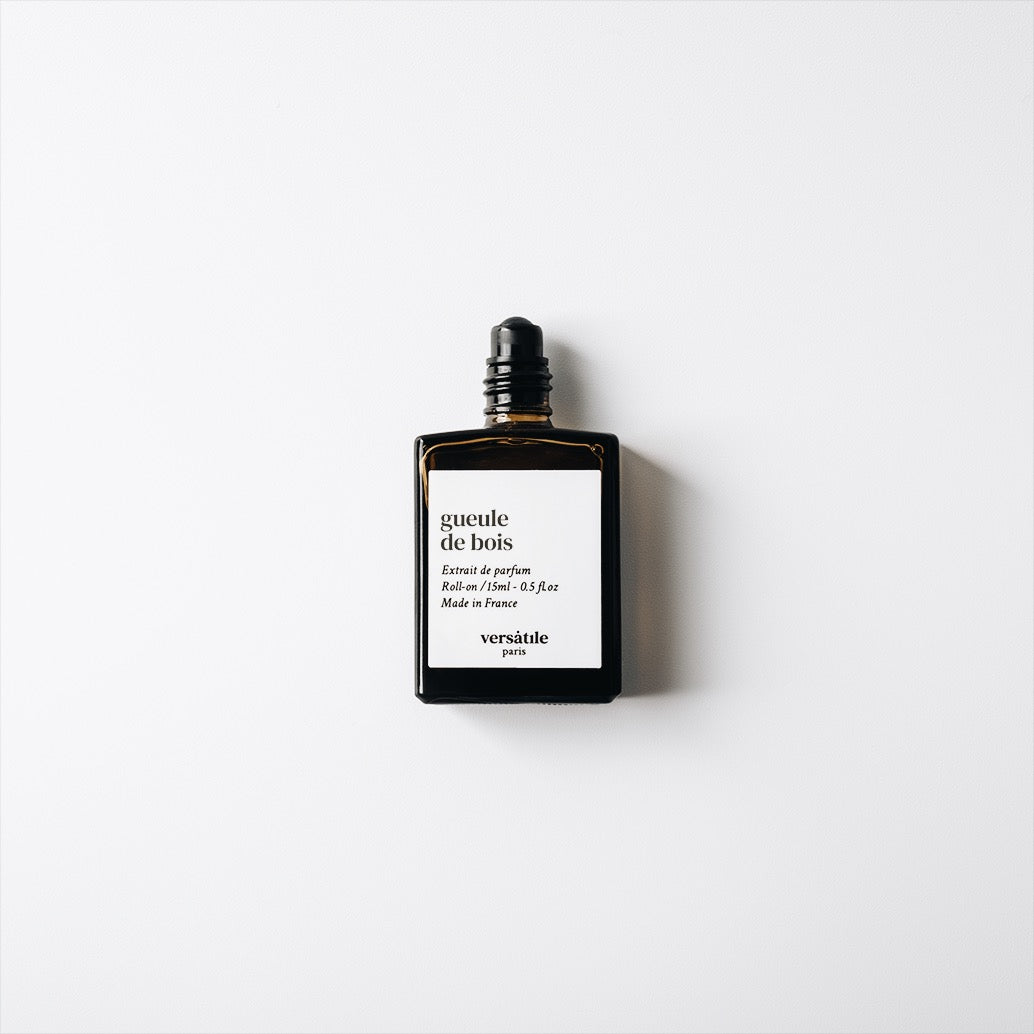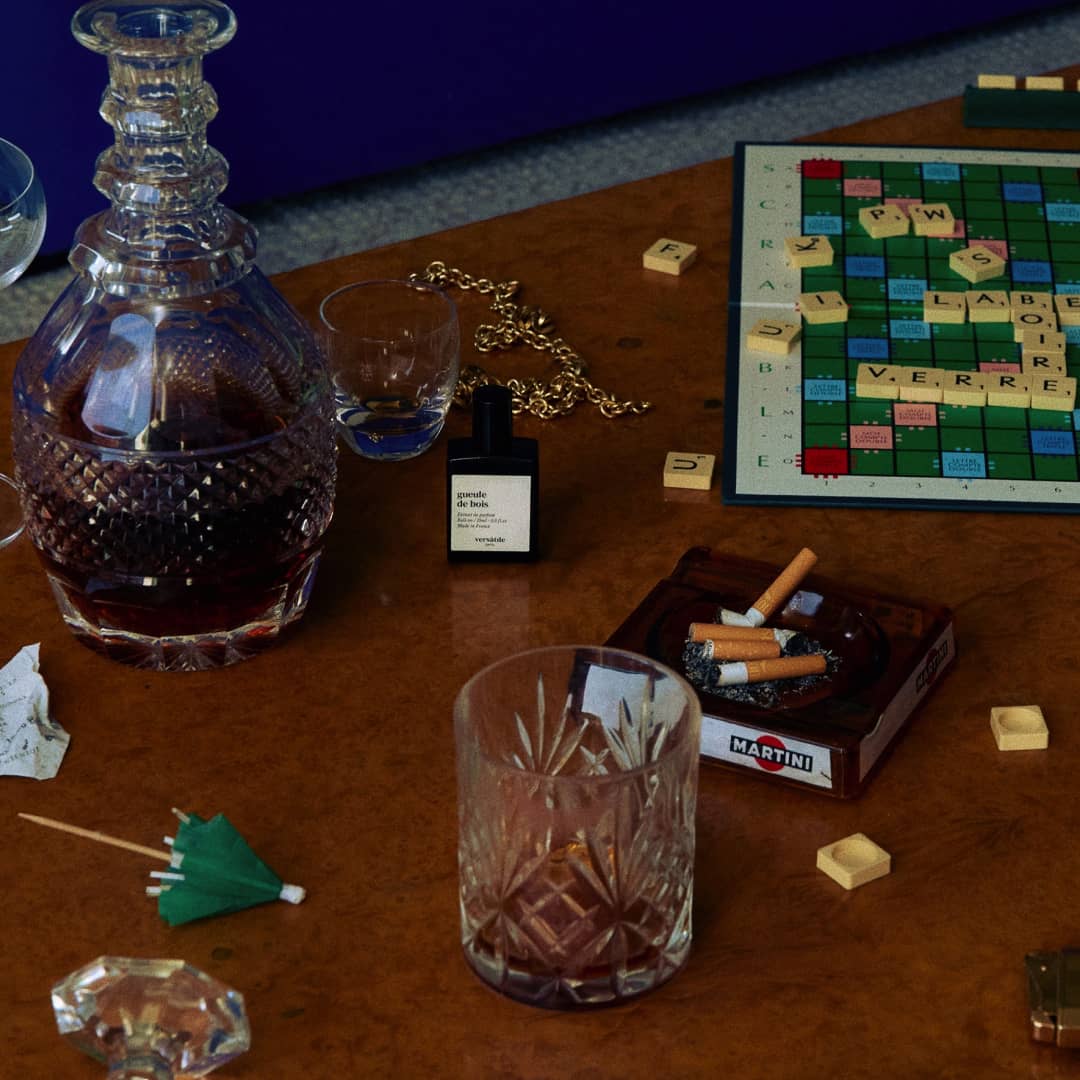 ALCOHOL-FREE
VEGAN & CRUELTY FREE
CLEAN
ENVIRONMENTALLY FRIENDLY
MADE IN FRANCE
YOUR NEW SCENTED RITUAL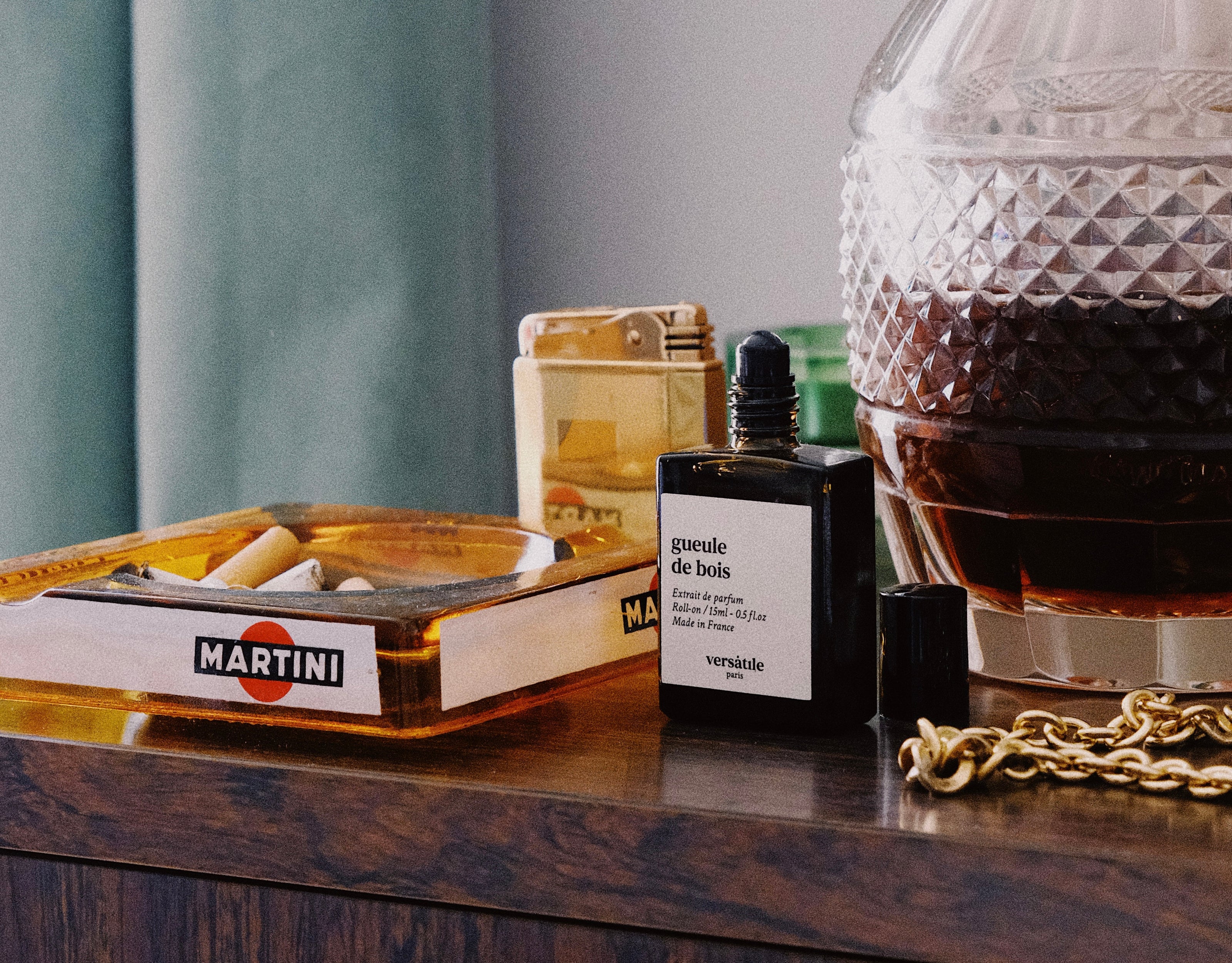 DETAILS

ROLL-ON:
A sensorial and delicate gesture, a versatile fragrance that will evolve according to your skin

NOMAD FORMAT:
It's not the size that matters: mini format, maxi concentrated. Where you want, when you want.

HEALTHY FORMULA:
Free from alcohol, BHT/BHA, UV filters, dyes, CMR, additives

DURATION OF USE :
4 to 6 months *based on one to two applications/day*
APPLICATION TIPS


1. Unscrew the perfume cover (do not pull)

2. Roll the ball on your skin (not on clothes)

3. Rub your perfume to heat it so it adapts to your skin
INCI

Prunus Amygdalus Dulcis (Sweet Almond) Oil, Parfum (Fragrance), Triticum Vulgare (Wheat) Germ Oil, Tocopherol, D-Limonene, Coumarin, Alpha-isomethyl ionone, Farnesol, Benzyl benzoate, Linalool, Eugenol, Citral, Cinnamal
PERFUMER

VERSATILE x FLAIR // Independent creative studio

Amélie BOURGEOIS - Co-Founder & Perfumer (FLAIR)

Amélie imagined a Néo Santal, reworked into an intoxicating, but not overpowering, rum. Spicy notes (pepper, tose berries, cinnamon), a smoky incense note, amber notes, with sweet and candied facets. Last but not least, lots of warm, smooth woods.

The miracle shot for the aftermath of the evening
FORMULA

Our perfume is made up of a mixture of vegetable oils (70%) and a perfume concentrate (30%):

Prunus Amygdalus Dulcis Oil (Spain): Sweet Almond vegetable oil, renowned for its moisturizing and soothing properties.
Perfume - Fragrance (Grasse): The appellation that brings together everything but which never reveals itself! Our perfume contains 24 natural (🌱) and synthetic (🔬) ingredients

HEAD :

🔬 Benzoic Aldehyde
Balsamic: Almond, Cherry

🌱 Pink Berries CO2 - India
Spicy: Peppery, Terpenic

🌱 Black Pepper Essence - India
Spicy: Hot, Fresh

HEART :

🌱 Cinnamon Essence - Ceylon
Spicy: Cinnamique, Baumé

🔬 Coumarin
Balsamic: Almond, Floral

🔬 Damascenone
Floral Rosé: Honeyed, Fruity

🌱 Incense Essence - Somalia
Balsamic: Terpenic, Resinous

🌱 CO2 Rum - Martinique
Balsamic: Yellow fruits, Liquorous

🔬 Stemone
Green: Fig, Mint

BOTTOM :

🌱 Amyris Essence - Haiti
Woody: Sandalwood, Smoked

🌱 Virginia Cedar Species - South America
Woody: Pencil, Spicy

🔬 Ethyl Maltol
Pyrogenic Leather: Caramel, Grilled

🔬 Gaiac Base
Woody: Smoked, Leather

🌱 Immortelle Absolute - Italy
Amber: Animal, Liquorous

🔬 Karmawood
Woody: Hay, Amber

🔬 Musk T
Musky: Floral, Blackberry

🔬 Rose Oxide
Floral Rose: Green, Metallic

🔬 Sandalore
Woody: Sandalwood, Powdery

🌱 Sandalwood Essence - Australia
Woody: Milky, Leather

🌱 Absolute Tobacco - America
Pyrogenic Leather: Animal, Honeyed

🔬Timbersilk
Woody: Cedar, Amber

🌱 Black Vanilla Absolute - Madagascar
Balsamic: Honeyed, Spicy

🔬 Vanillin
Balsamic: Almond, Spicy

🌱 Vetiver Essence - Haiti
Woody: Hazelnut, Smoky

Triticum Vulgare Germ Oil (Italy): Wheat germ vegetable oil, renowned for its nourishing and softening properties.
Tocopherol (Spain): Anti-oxidant derived from Vitamin E which serves to prevent rancidity of the oily base.
9 allergens in small quantities (less than 0.1%). They are present in natural ones or are used alone, as synthetic notes.
3%
profits donated to the French RUBAN ROSE association, in aid of breast cancer research
SENSORY
Application directly to the skin using a roll-on format.
CLEAN
Alcohol-free perfumes, with transparent and healthy formulas for all skin types.
SUSTAINABLE
Responsible materials, optimized product and european production
I LOVE IT!
This scent is just perfect. I love everything about it…flacon, minimalism, scent! Pure love ❤️.
je ne peux plus en changer
depuis que j'ai découvert ce parfum, impossible d'en changer
Merci beaucoup pour votre retour Lucie !
✨ - Camille
Perfect autumn perfume!
Salty santal, flower (probably a hint of rose), cozy sweetness. Totally amazed!
Thanks a lot Sergi !
✨ - Camille
Strong, woody, spicy, boozy, sensual.. a little of this goes a long way. Truly unisex, it is gorgeous! Same DNA as M 540, but alot less familiar
A QUESTION, CAN WE HELP YOU?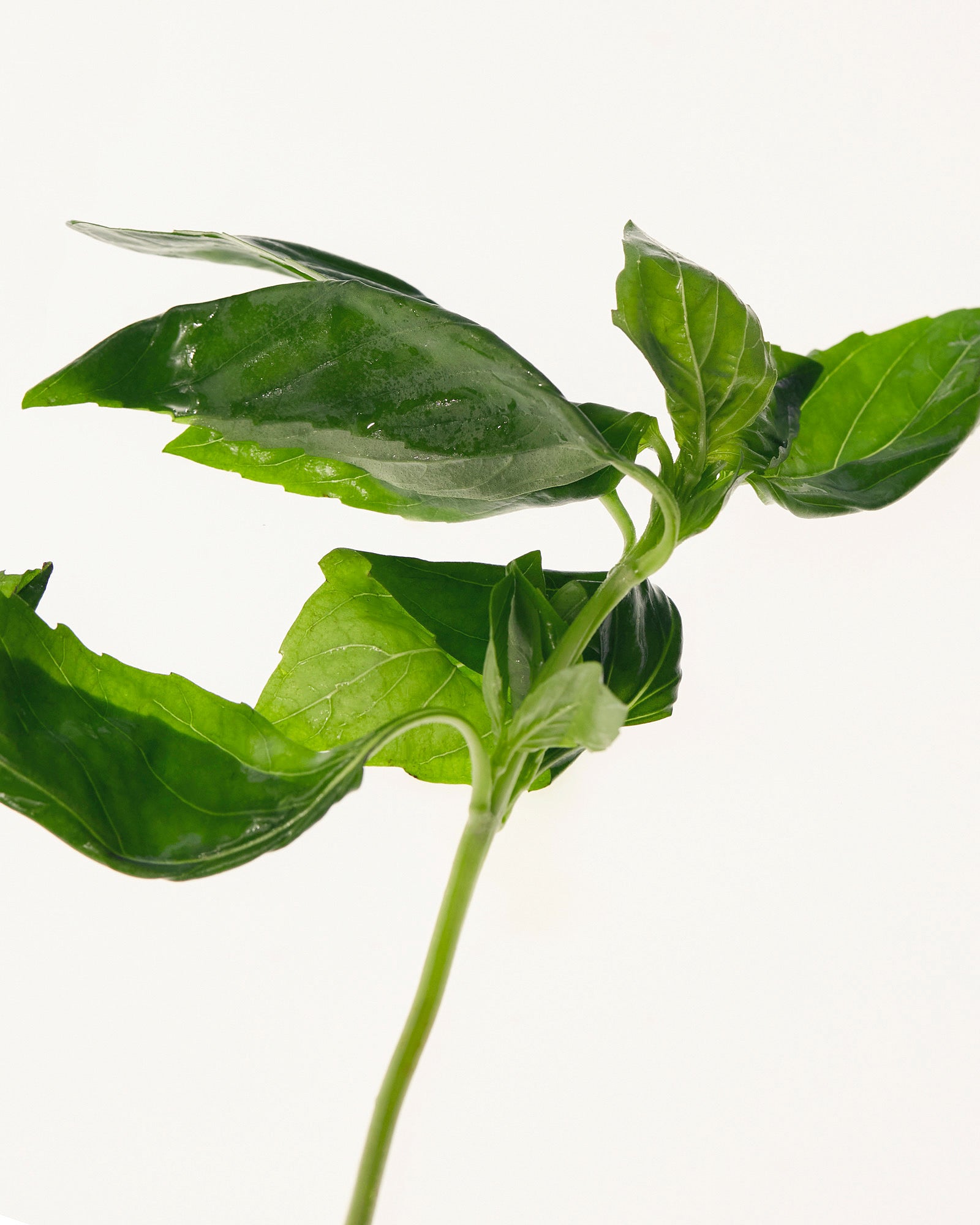 WHAT ARE THE SIZES?

It's not the size that matters: 15ml!

Do you find that little? We wanted a light and practical bottle, THE ideal size to always have with you.

Are you afraid of finishing it too quickly? No panic, our perfumes are ultra-concentrated with 0 product loss (unlike the spray which perfumes clothes, you and the air).

Our 15ml bottles have a shelf life of 4 to 6 months. * on a basis of one to two applications/day *
WHERE TO APPLY YOUR PERFUME?

No rules!

Be and feel free to
perfume yourself wherever you want.

We recommend (but do not oblige) you to apply your roll-on (alcohol-free) directly to the skin, wherever you wish!

Do we give you ideas? On pulse points such as the neck, wrists, elbow, behind the ears but also on the ends of the hair...
WHAT IS THE COMPOSITION OF THE PERFUMES?

While the formulas are still considered a trade secret, we decide to reveal ours to you.

We have made available all the necessary information to easily understand your product.

For us, transparency is a first step towards information for all.

To find out even more, click here.
HOW LONG LASTING ARE THE PERFUMES?

What is the point of a perfume that smells nothing and doesn't last on the skin?

Perfume Extract is the most concentrated form that exists in perfumery (20-40%).

Concentrated between 30-38%, our perfumes will diffuse and evolve on your skin throughout the day.
WHERE ARE PERFUMES MADE?

Our perfumes are designed in Paris, produced in Grasse and assembled in the Paris region.
HOW TO CHOOSE YOUR PERFUME ?

We know it's difficult to choose a perfume online. We describe our perfumes, with instinctive names, as precisely as possible.

If, despite this, you are in doubt, we recommend that you opt for our discovery box to explore our collection at home.